Mahima Chaudhary - Early Captures from Mahima Chaudhary's Hot Song in 'Gumnaam'...
Apologies Straight away as the Pictures are not of any great quality but these are just in. I will try to get better quality captures ASAP, for the moment I hope you enjoy these...

Also, here's the synopsis I just read about the movie:

Gumnaam – The Mystery is the story of an aspiring actress Ria (Mahima Chaudhary) who models/acts in music videos but has her eyes set on making it big in films as a lead actress. During one of her shoots, she happens to meet Dev (Dino Morea) who is a stuntman by profession and saves her life during an accident on the set. She is impressed with him and soon love blossoms between them and they are on a romantic high. Meanwhile Ria is offered lead actress role in a film by a casting director Rishi Gandhi (Madan) but the condition is that she has to leave for Shimla the very next day. Dev is very happy about her getting the role in the film and sees her off, wishing all the luck. On reaching Simla, she is introduced to the film director Muni Gandhi (Govind Namdeo) who also praises her beauty and appreciates his assistant's perfect choice of heroine.

Now slowly, Ria begins to sense some unusual mystery around her. The director asks her to give a screen test but when she asks for a second take she's refused. His assistant Rishi Gandhi delivers the cassette to Remon (Suman Ranganath), a rich female staying in a huge mansion in Shimla. Who's this woman and why has the cassette been delivered to her? What happens after the screen test? How Ria tackles the situation and what is Dev doing in Shimla? All this forms the crux of the story of this high voltage drama Gumnam The Mystery which is a musical-suspense-mystery and will keep you guessing.

Making this film was a great experience. It is a suspense thriller. The film has shaped up really well. When I initially read the script, it was very good and I decided to produce it. The director also agreed and things worked out fine. After that Mahima, Suman Ranganathan and Dino Morea gave a go- ahead and we started shooting for it. The film has been completely shot in Filmalaya studios, Panchgani and Lonavala. But the whole film looks like it has been shot abroad. Everyone was a surprise packet and it was an experience of a lifetime.

- screenindia.com
Mahima Chaudhary - Early Captures from Mahima Chaudhary's Hot Song in 'Gumnaam'...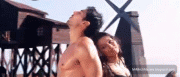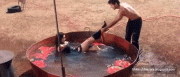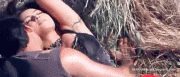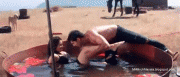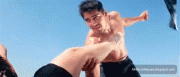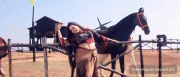 Mahima Chaudhary - Early Captures from Mahima Chaudhary's Hot Song in 'Gumnaam'...
Sponsored Links
If U liked this post, then please VOTE FOR US using any of the voting buttons below. THANK YOU!